The author's views are entirely his or her own and may not always reflect the views of Reverb.
More than ever, it's crucial that preparations for distance learning are taken by the uninitiated.
Previously, most remote students were adult learners. Now, remote students are all students.
Those who were used to remote learning, for the most part, had already decided to learn online. They had made mental and physical preparations to manage their time and space from home, while also having adequate technology. They may have chosen online learning due to needs for flexibility or to be home because they are a caregiver.
On the other hand, students not used to this learning style, especially now, often wanted to be on campus. They may do best with the external regulation created by the classroom environment, such as having to be away from home and on-campus at a particular time. They may thrive in the physical presence of an instructor and peers. In sum, they may have different self-regulation needs, technology needs, and social presence needs.
The shift to remote, digital learning, caught most students and teachers off guard. Now, this no longer has to be the case.
Here are a few ways students and teachers can better prepare for distance learning.

How can students prepare for distance learning?
There are a myriad of great ways students should prepare for distance learning.
Set up a calendar.
Set up a calendar that mirrors a school-like schedule.
If you're the type of learner who appreciates the change of scenery and focus of a classroom, but won't have real-time video-based classes during this time, consider setting up a specific two-hour block in a new place.
Plan this block on a calendar, such as Google Calendar, and sit at a new place for schoolwork (a desk or kitchen table is fine!).
Then study away. Use your preference of habit to help you focus.

Find a study buddy.
In the first week of class, add a discussion-board comment offering to organize a class buddy list.
You can do this easily with a shared Google Document. Have your peers state whether they would like shared work sessions or text check-ins.
You can even study with other people via video messaging for an accountability and empathetic debrief.
Use a timer.
Consider a timer to help with chunking your study time.
The Google Chrome extension, Focus Timer (it looks like a tomato, in reference to vintage tomato timers), rotates through "Pomodoro" sessions.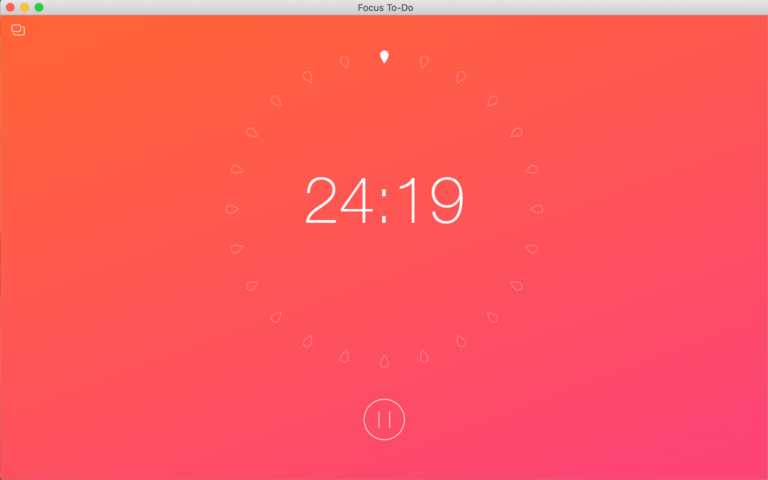 The Pomodoro technique is a notable method for getting work done. You work, with no distractions, for 25-minutes, then pause for a 3-5-minute break. Use the break to move, check your social media, and hydrate. Then get back to work. One full Pomodoro session is a 2-hour block of this.
Plan ahead how many Pomodoros you will do for the day.
Take advantage of digital office hours.
Use digital office hours. Teachers are required to have them, but students rarely show up.
Your teachers would love to meet with you, even for a hello. They work from home too and also want face-to-face time.
Ask a question, review an upcoming assignment, or talk about anything you want. Share your goals.
Using digital office hours is also a great way to be active and demonstrate you care about your learning.
How can teachers prepare for distance learning?
Educators have perfected many techniques for teaching remotely.
Use asynchronous (non-real-time) media.
If your students planned to be on campus, they probably have a preference for more personal social contact. They may have had a negative experience with online learning or just total inexperience. 
With digital learning, especially with large real-time classes, social and emotional distance is often severely felt. Supplement this with asynchronous media. You can use voice, video, and text messages to create a one-on-one feel, even in a large class.
For instance, use a self-care forum every term, where students post ways they are taking care of themselves. Your students could post pictures and videos of dogs, walks, etc.
You could also quickly follow up with students using voice messages (and have them message you back). This is good for when you don't want to show your face or when you have a shy student.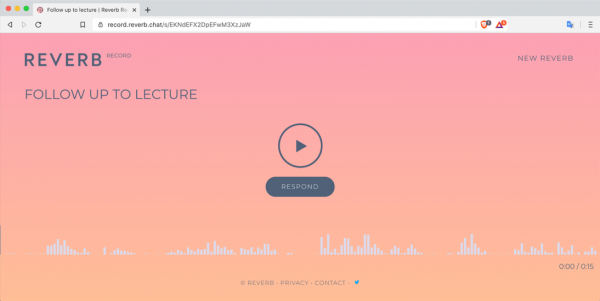 Often, learning isn't only about knowledge; the social presence of the teacher and classmates can predict satisfaction and learning outcomes.
Help students with self-regulation.
Remote students may need help with self-regulation.
Even if it's a bit more work, self-regulation is known to support student success. Encourage this by posting recaps every week of all the readings and assignments due.
It's recommended you use a checklist (yes, even if it's already in the syllabus) to chunk large assignments into smaller pieces and provide formative feedback.
If you have a big class, have a well-designed rubric students can use to do peer reviews. Have students attach the rubric to the last page of the assignment. They should then self-assess their work according to this rubric. This gives students a chance to catch and self-correct an error they may have missed.
You can also support self-regulation in synchronous classes by using brief grounding exercises at the beginning of class – there are tons of ideas for inspiration on YouTube.
Keep the tech simple.
Students, especially those who did not plan on being online learners, may not have excellent technology knowledge, access, or even internet.
Although it's tempting to infuse lots of edtech tools and platforms right away, try to keep it simple.
Cognitive load is already stretched by new environmental distractions (job loss, worry of illness, child care, etc.). Try not to burden students with learning too many different tools.
Additionally, give options for not using video, such as chat or voice. Although social presence is aided by video, there are some good reasons students prefer to skip that option, aside from just being shy.
Check-in.
Let students know you care about how they are doing by checking-in.
Be human. Between so many various losses (including loss of a campus experience), everything that's going on in the news, and holidays approaching at a time when families may not be able to get together, your students may struggle outside the digital classroom.
Students are more likely to tell you how you are doing if you ask them. Launch an early-term Google Forms questionnaire asking about the pace of your class, what's going well, what could be better, and, "Would you like to schedule a meeting with me?" So many more students say yes than would actually request an unprompted meeting.
This is a serious topic, and you can learn more about best practices from this report by Columbia University.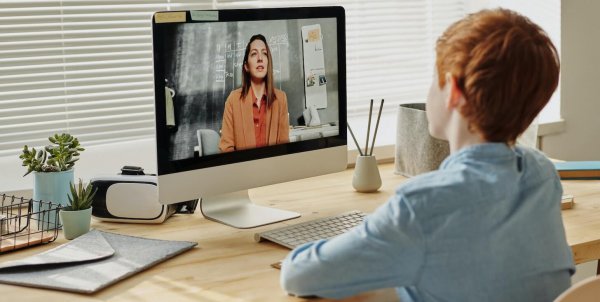 Start now
Whether you're a student or teacher, it's important you try some of these best practices now.
If you're unable to practice at this very moment, carve out a 2-hour focused block to attempt putting them into effect.
What do you think of these practices for distance learning preparation? Do you have any of your own? Do you have interesting experiences with any of these?
Share your thoughts in the comments below, it would be great to hear from you!