The perfect recording app for students
Reverb Record is the perfect recording app for students of any level. Since recordings live in the cloud, there's no complicated downloading or uploading necessary, and everything is designed to be a one or two step process.
Recordings are lightweight, so they load fast, and recording and playback is available to students and teachers all over the world, in any location.
Recording and playback is also perfect for any language, as there's very little instruction needed and little text to read.
Ideal for all types of classes and training
Recording, saving, and sharing voice is ideal for all types of education. Use recordings for:
Language training
Vocational training
Mentoring
Reading training
Verbal tests
Motivation
Giving feedback and critiques
School presentations for remote classrooms
Verbal reports
College and university training
So much more…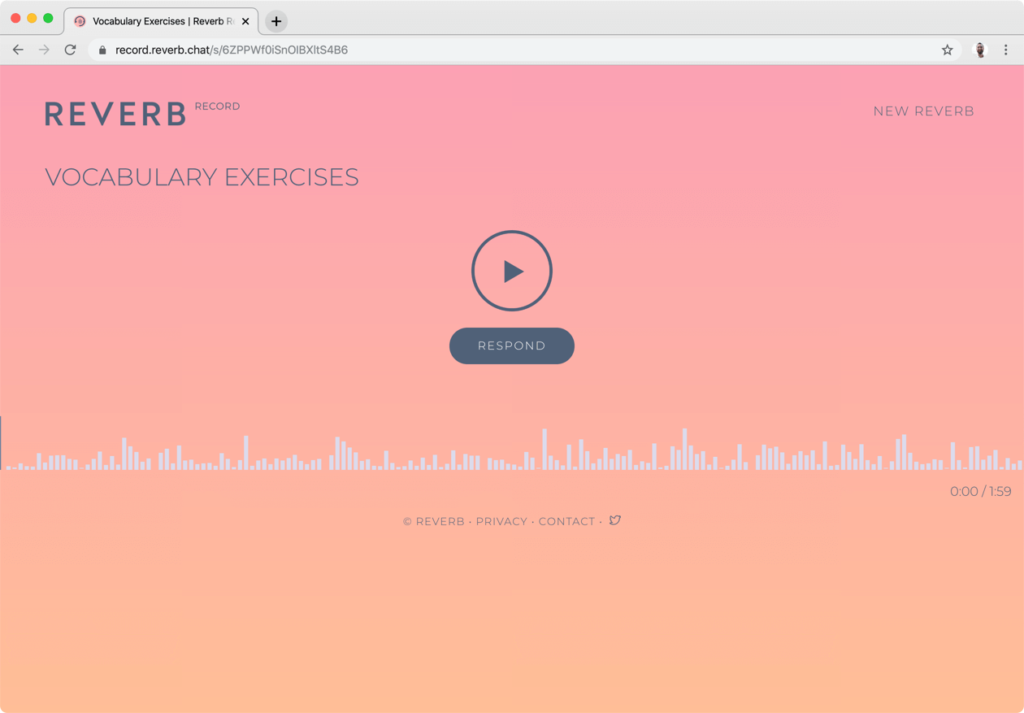 No required sign up and completely free
Recording and playback is immediate as sign up is optional and the service is free.
If you create an account then you can manage recordings. With an account, you can delete or retitle old recordings, sort through recordings, pull up and send any recording, and more. New features are being built in every day!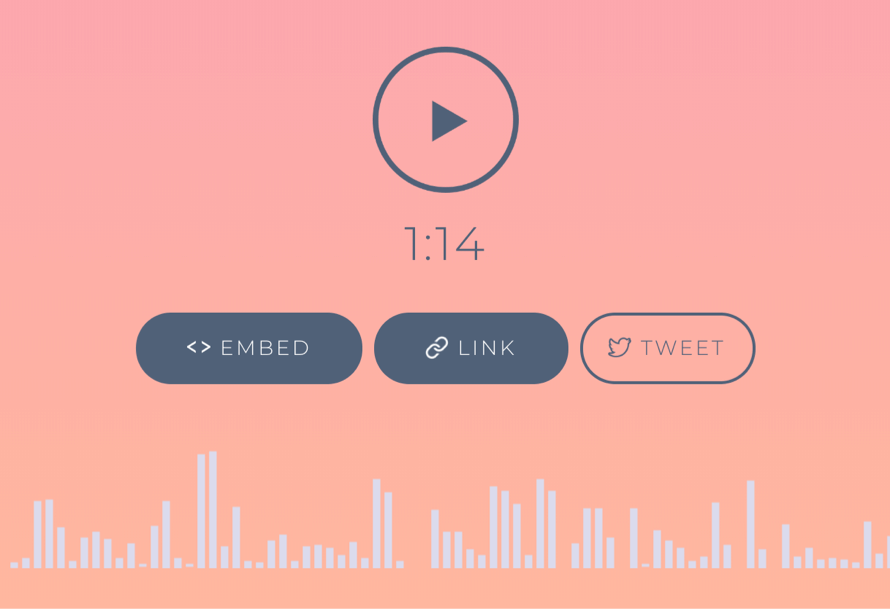 Recordings live in the cloud and can be sent anywhere with the share link automatically given when you're done recording. Recordings can be sent to:
Online school portals
Remote classroom websites
Faculty and student emails
Forums and class message boards
Messengers
Anywhere else that a link can be shared
Recordings also embed with a player in certain places.
Easy responding to give feedback and advice
Every recording has a big respond button, so it's easy for professors and instructors to give feedback and advice.
This makes Reverb Record especially ideal for remote classrooms, where teachers give training from far away, but don't always have time for a phone call or conference.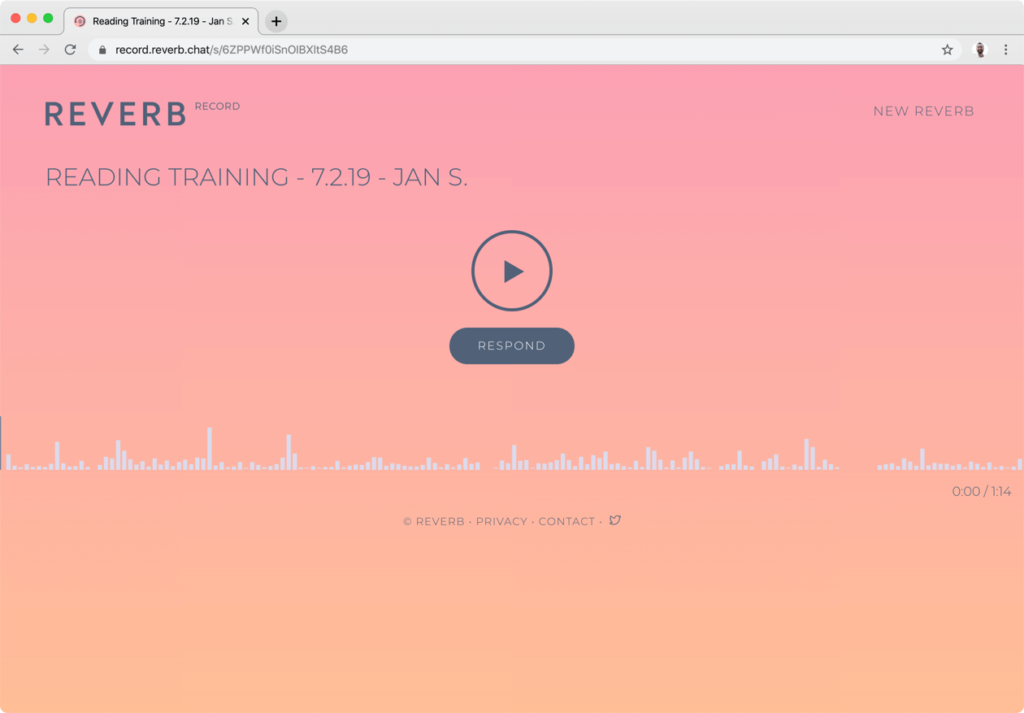 Optional Chrome Extension to make recording even easier
Get the Chrome Extension to make recording even easier.
With the extension, you don't have to leave a website to record, and can do everything with the Reverb Record drop down. When you're finished recording, you get share links just like you do with the website.
Watch the video to learn more.
A necessary component of any teacher's toolbox
Great audio tools for students are few and far between. Reverb Record is an audio tool that is designed to be easy and useful for anyone.