Send and receive voice messages with Reverb's voice messaging system.
Send outbound at the press of a button or hands free through headphones and smart speakers. Receive from others, anywhere, with a truly asynchronous voicemail system. All messages are transcribed and cloud based.
Better communication shouldn't have to mean getting on a call.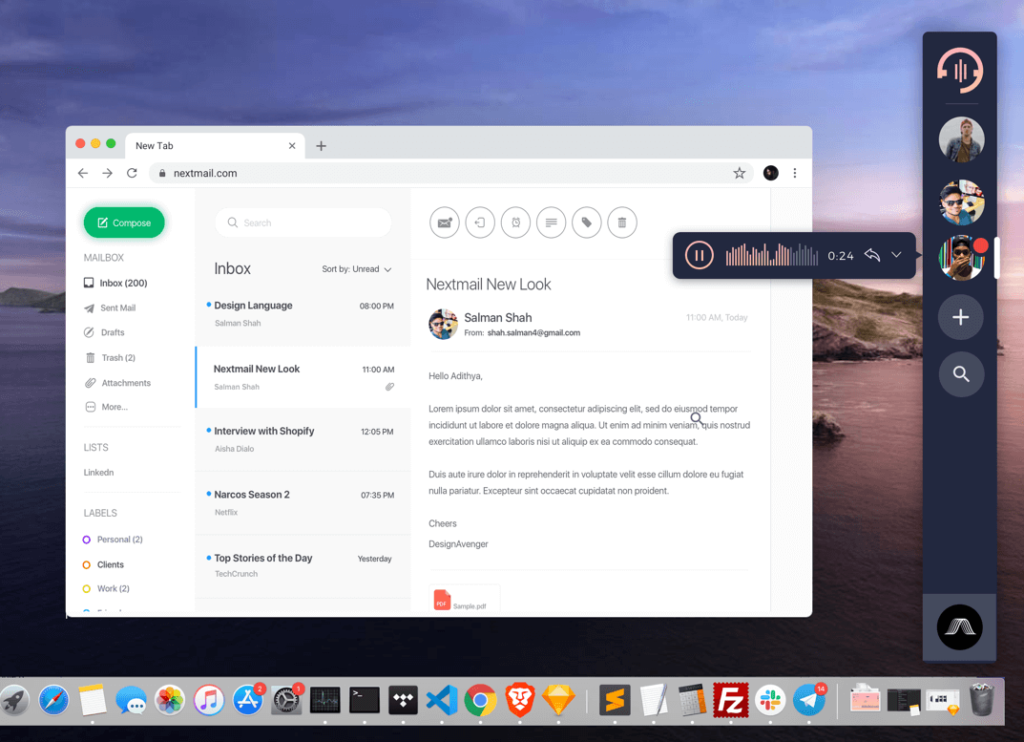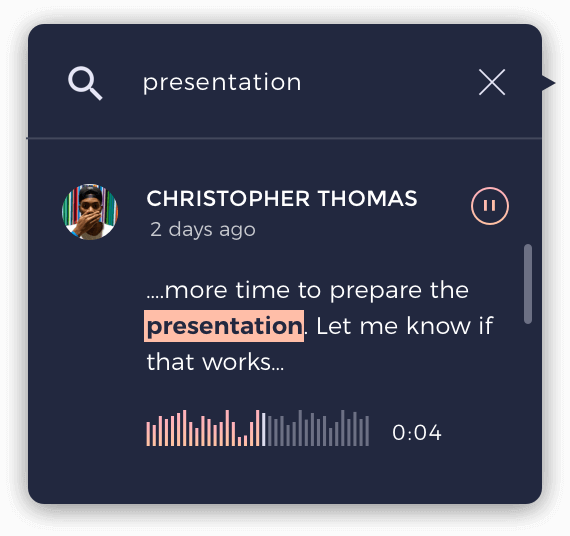 Automatically transcribed for your convenience
Voice messages are transcribed, giving you a ton of benefits.
Have searchable notes you can go back to and organize. Find what you need fast.
Read voice messages if you can't play audio or if you're running low on time.
Connect with people in all languages as messages can be auto-translated to any language!
Send voice messages anywhere
Every voice message has its own link, fitting into other systems seamlessly. Share voice, be it sales language, instruction, or a personal note, on a variety of platforms:
Email
Messengers
SMS
Social media
Forums
Collaboration tools
Online portals
Native integrations make it easy to go back to any voice note you've recorded in any platform, anywhere. Organize and sort through your messages in one place.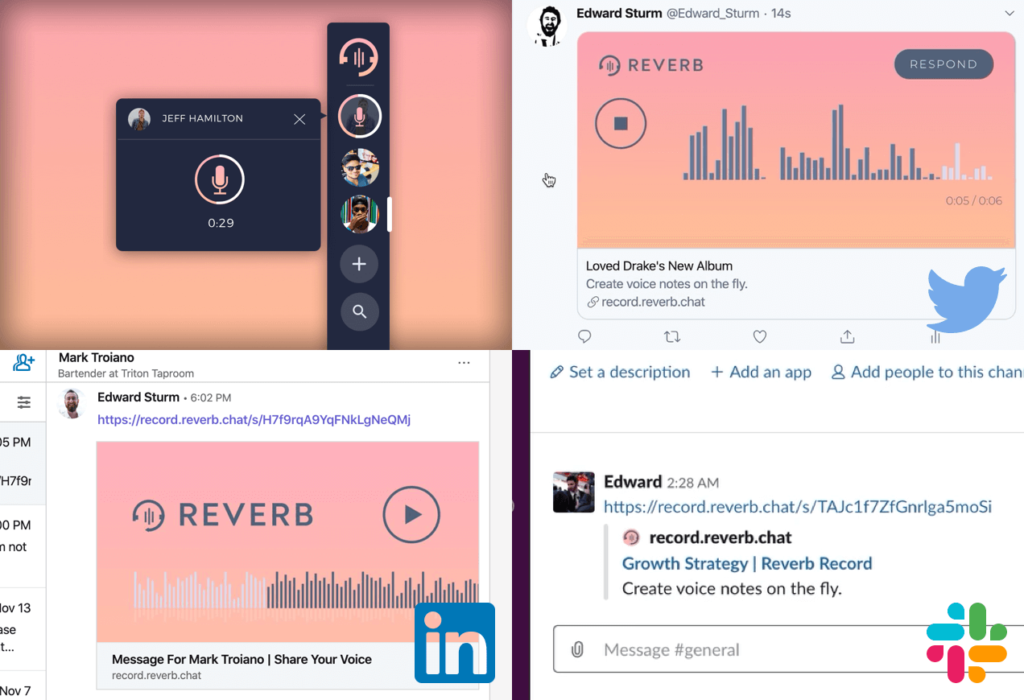 Cloud based and cross platform
Voice messages are hosted in the cloud and require no downloading. Everything is made to be lightweight and load lightning quick.
Sending and receiving messages is cross platform and accessible across all devices.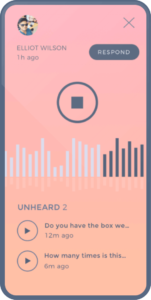 Reverb works on the go. Send messages while driving, or going for a jog.
You shouldn't have to be in a meeting to get your point across. Give voice commands to your phone or smart speaker so you can send and play voice messages hands free.
Connect and feel connected
Poor communication is the primary cause of failure amongst remote projects and relationships. Without the ability to hear or see each other, people often feel disconnected and breakdowns occur.
It's easy for somebody to misinterpret an email or any other written message.
Reverb gives a medium that is both convenient and personal.
Reverb uses the power of voice to open a new way to communicate. By pairing voice with the convenience of messaging, we can create a more efficient and connected world.