Voice memos have never been easier than with Reverb Record. Record instantly, save, and share with a link. Everything is free and registration is optional.
Recording and sharing are done from your browser so there's no special software and no downloading required. Make voice memos from mobile, desktop, and tablet.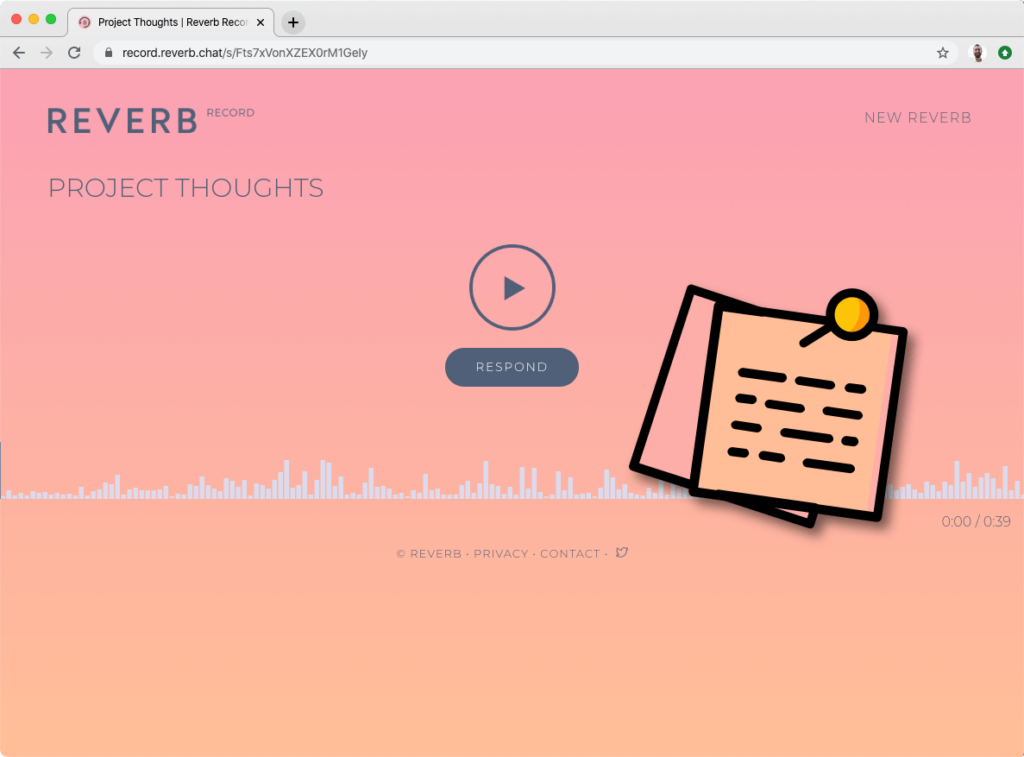 Keep a voice memo for yourself or share it with colleagues, friends, and advisors.
Voice memos are shared with a link and can embed in a variety of places. The title you give a memo shows in the preview.
Share your voice memos on:
Social media – Twitter, Facebook, Reddit
Work collaboration tools – Slack, Trello, Microsoft Teams, Skype, Asana
Popular messengers – Whatsapp, Telegram, iMessage
Email
Forums
Online classroom portals
Anywhere else you can share a link!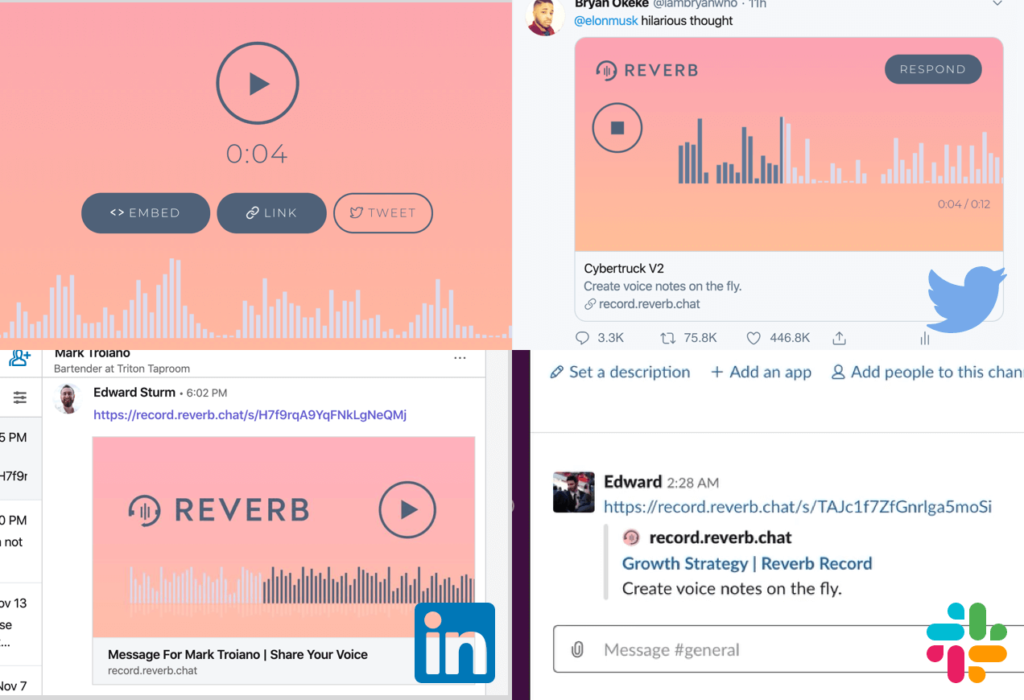 Everything is free and your recordings are stored in the cloud so there's no downloading of audio files necessary.
Because your recordings are cloud-based, they can be shared and accessed across devices, OSs, and most importantly, platforms.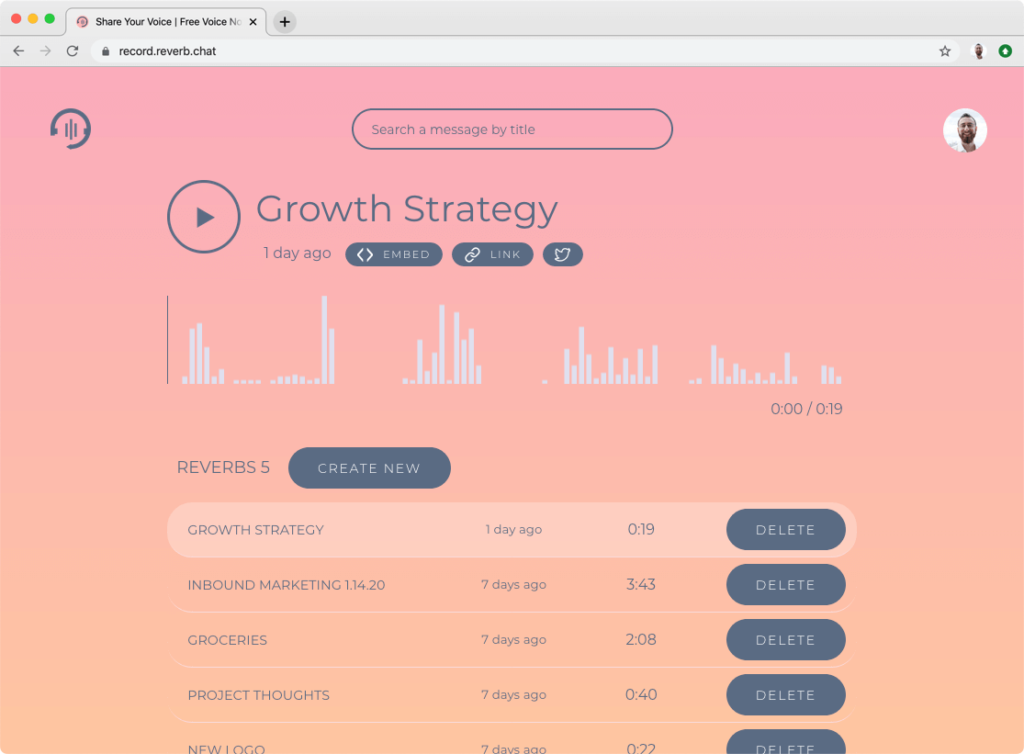 You can choose to create an optional account to store and manage your voice memos.
This lets you delete memos whenever you want (once you delete them they are truly gone forever), retitle memos, and go back to memos that you may have lost the links to. New free features are also being built in every day.
Get the Chrome Extension to record without leaving a page
Get the Reverb Record Chrome Extension to record without having to leave a page. This means you can record a voice memo right in an email without having to leave the email browser window.
Any application, forum, or messenger that is browser-based can have a memo recorded right inside it.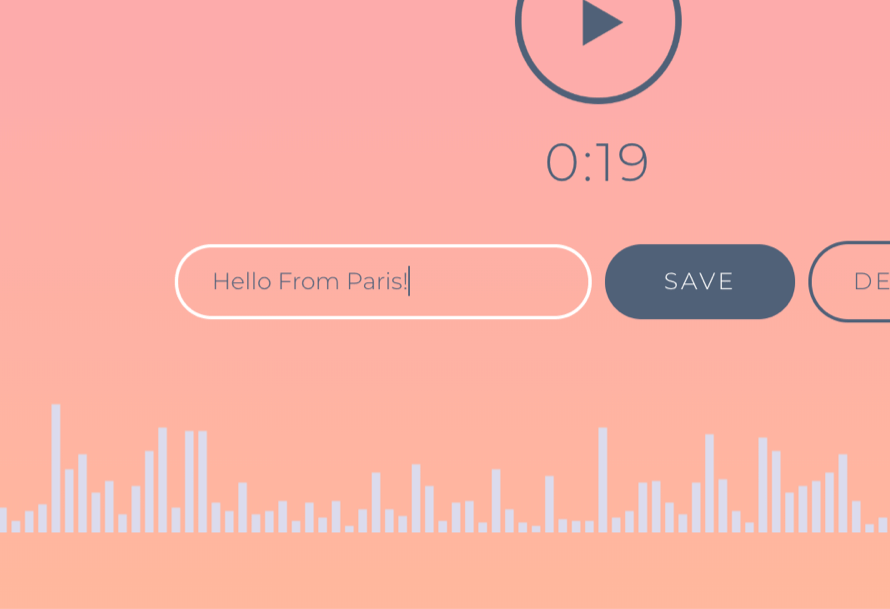 Give a title to stay organized
Titles are optional but can help you and your recipients stay organized.
Titles also show in the preview of the memo when you share it.
Ideal for all types of tasks
Voice memos can be used for all types of tasks.
Use them to remember and go back to something. Use them to give instructions to your colleagues. Use them to say thank you to a client or share thoughts on a particular project. Use them to reduce isolation with remote workers. Use them for education. Use them to express yourself.
You can even record and receive voice memos with your smart speaker or headphones!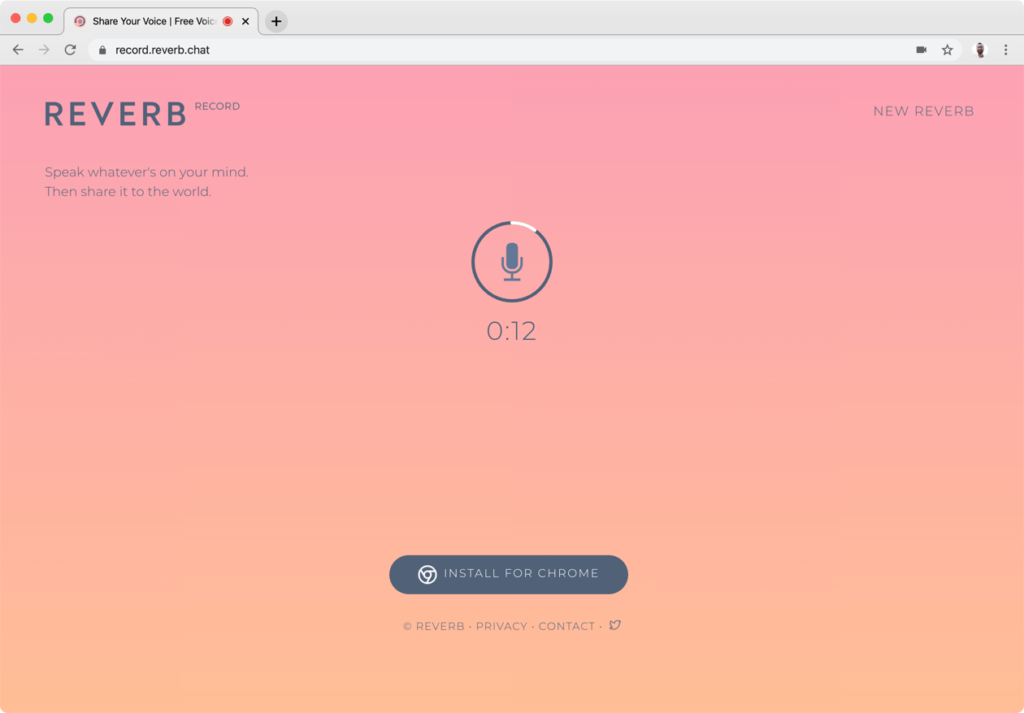 The perfect voice memo app
Reverb Record is the perfect voice memo app. What are you waiting for?