Make voice emails instantly and for free with Reverb Record. Simply record your voice, get the share link, and paste that link into your email.
Recordings are stored online and live for as long as you want. They can be anonymous or contain your name, subject, and date. No sign up required to record, share, or play. No downloading necessary.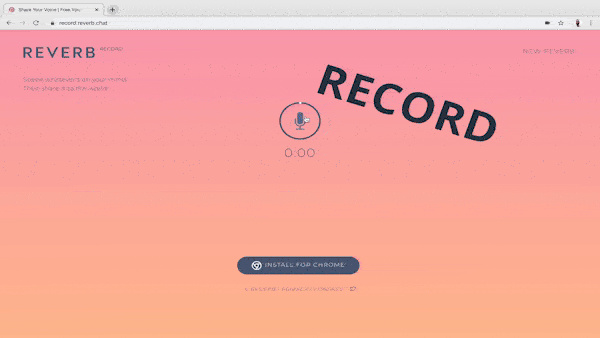 Personalize emails with voice
Add a more personal touch to your emails by sharing your voice.
This is perfect for thanking somebody, sending congratulations, doing sales and marketing, asking questions, giving feedback, delivering bad news (if it's really bad, a phone call may be best), or sending any random message where the tone and deeper meaning can be difficult to convey just by text.
It's easy for somebody to misinterpret the meaning of text alone. Use your voice to be more personal and increase clarity for any type of email.
Record and email immediately for free
Recording and emailing your voice couldn't be easier.
Click the microphone to record, speak aloud, give a title to your recording, save, and click the link button. Your voice recording is automatically copied and ready to be shared in an email.
Share the plain link or hyperlink it over text.
Your recipient clicks the link to play your voice. There's no downloading necessary, and everything is online and in the cloud.
Recording and sharing is immediate, so you can save time emailing.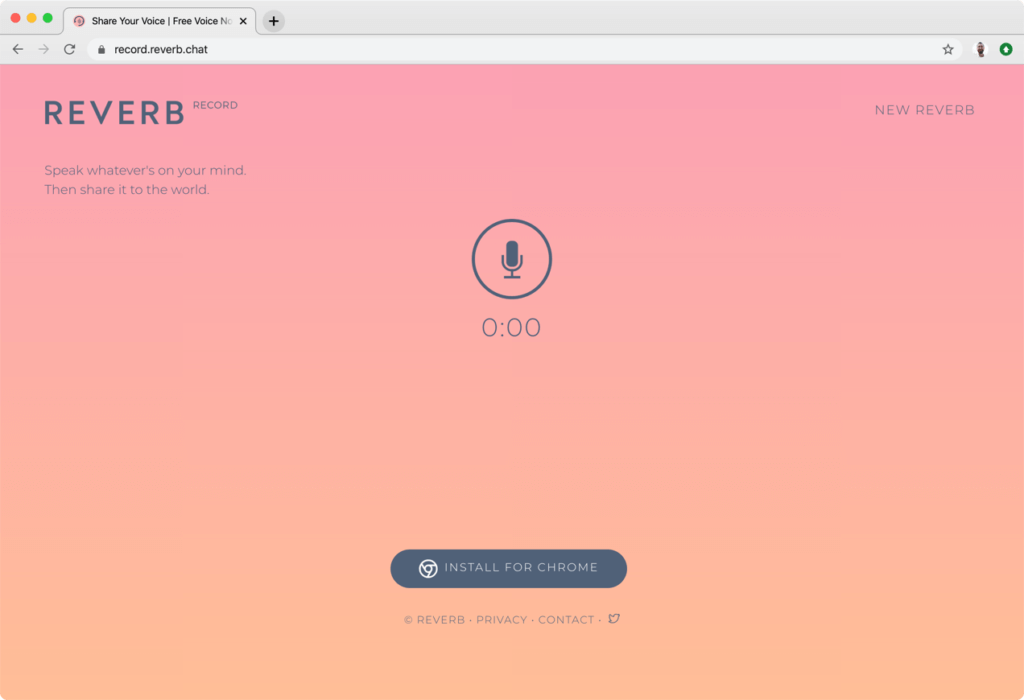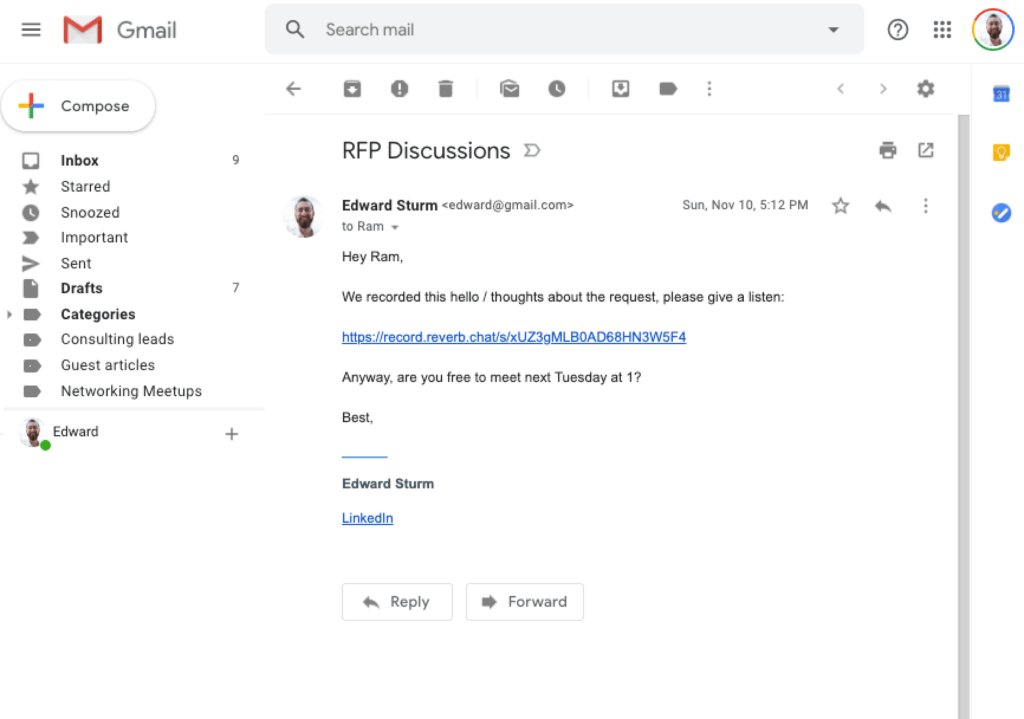 Use with your existing email client
Send a voice email with any client (Gmail, Outlook, Apple Mail, etc.), any device (desktop, tablet, and mobile), and any operating system (Mac, PC, iOS, Android, etc.).
Want to receive voice emails too? Recipients can click respond and instantly get back to you with a voice recording of their own.
Store and sort through recordings
With a free account, you can manage your voice emails through direct recordings.
You can rename recordings, delete them, sort through them, and search through them. Audio is stored until you delete it, so you have full control.
Forgot to add something to the subject of your recording? Quickly rename, so your recipient sees only what you desire.
Since recordings are online and in the cloud, they can be accessed from anywhere.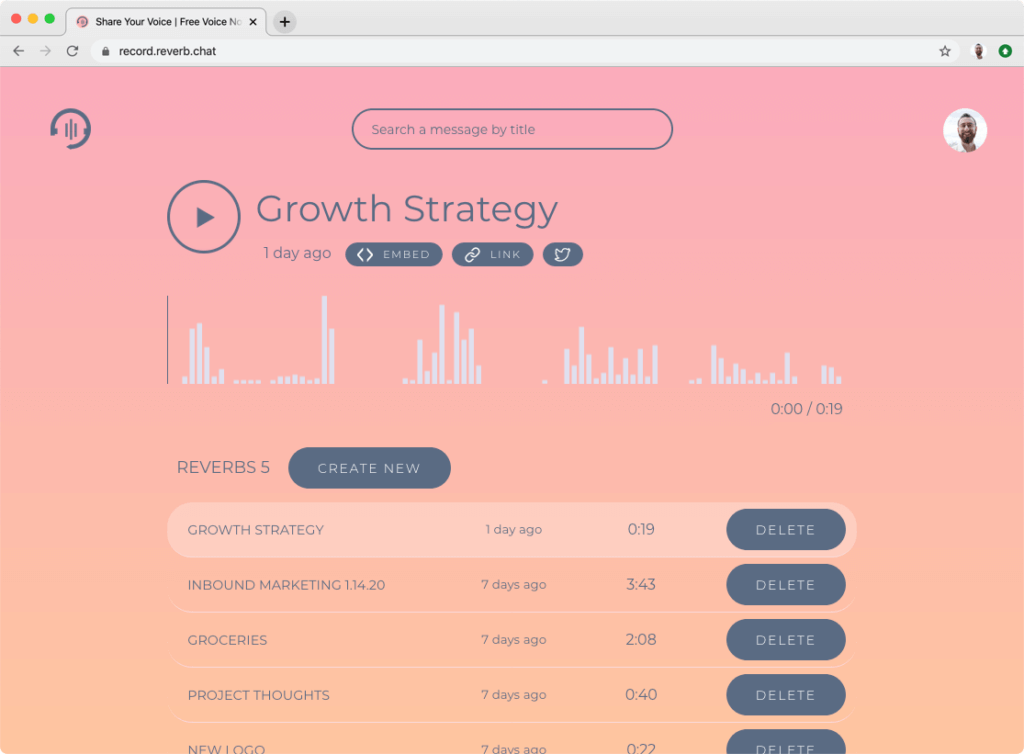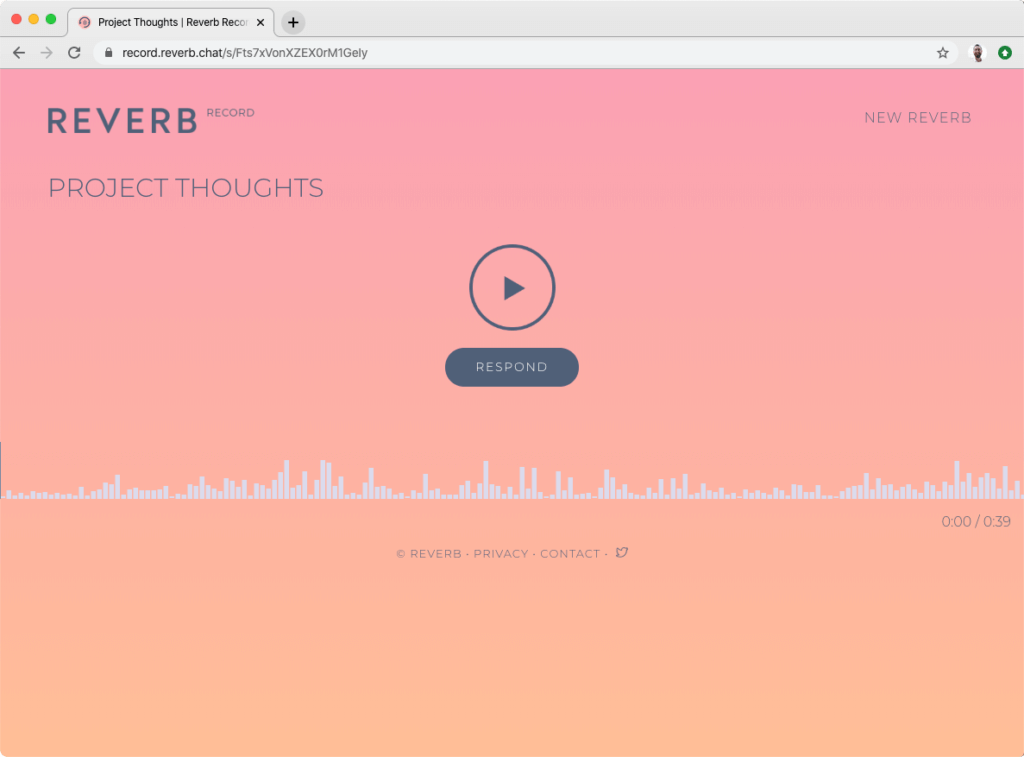 Are you sending voice over a nondescript email address, such as a company email? Voice recordings only contain the information you put in the title.
Give your name, date, and subject to be descript, or don't to be general and private.
To further enhance privacy, recipients cannot download recordings.
Email voice even faster with the Chrome Extension
Record directly into emails with the Reverb Record Chrome Extension.
This works just like the website, except the extension drops down so you can speak and get a link without ever having to leave your inbox. You can open an email, read the text, click the microphone in your extension bar, record, and share your voice.
Voice emails are easy for both you and your recipient.