Everything is entirely online. Record your song and share it with a link. You can use your computer, your phone, or your tablet. You don't have to store the recording, as Reverb Record stores it for you in the cloud.
Share immediately to anyone
Sing with confidence knowing you can share easily and immediately. Our song recorder gives you a share link when you're done so you can share your song in a ton of places:
Email it to friends
Share it on Twitter so people can play it there
Share it on Reddit
Use on message boards
Post it on Facebook
Send it to friends in messengers
You can use the same take for everything so you don't have to re-record!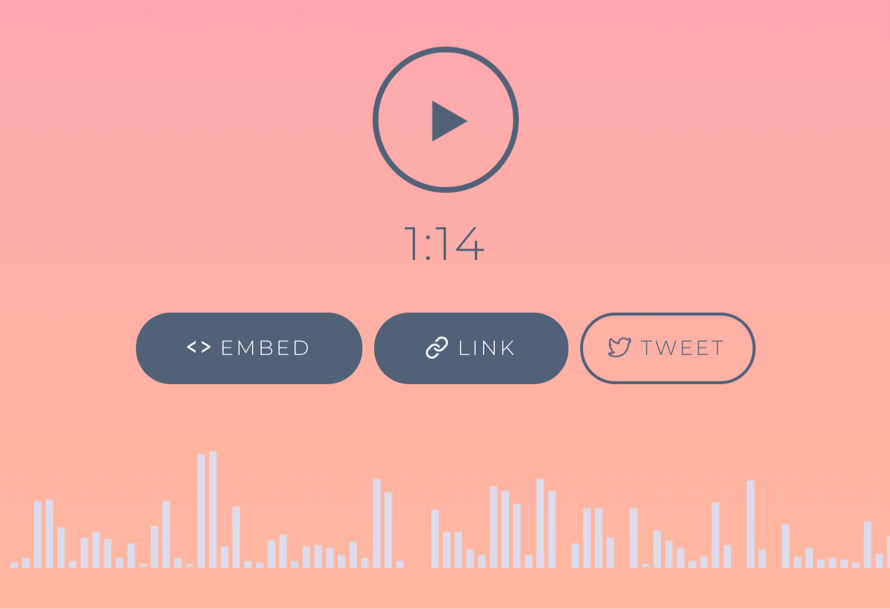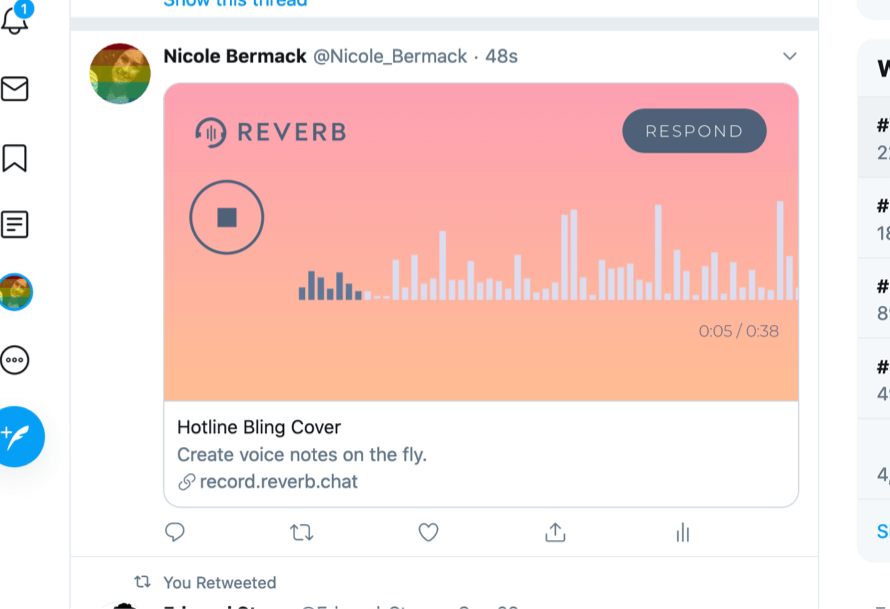 Have you ever wanted to share a song or quick tune of yours on Twitter, but you don't want to create a Soundcloud account?
The Reverb Record player embeds on Twitter so people can play your song without having to leave the site.
You can also embed the player on your website or blog so people can hear your lovely singing whenever they visit.
When you're done recording, just click the "Embed" button and then post that code into your blog.
If you'd like to embed on Twitter, click the Tweet button.
Make sure to add a title. It's not required, but having a title increases the chances that people click. Your title will be shown in the preview when you share the link, so some people may decide to click based on the title.
If you don't give a title, your song will just show up as Reverb Record.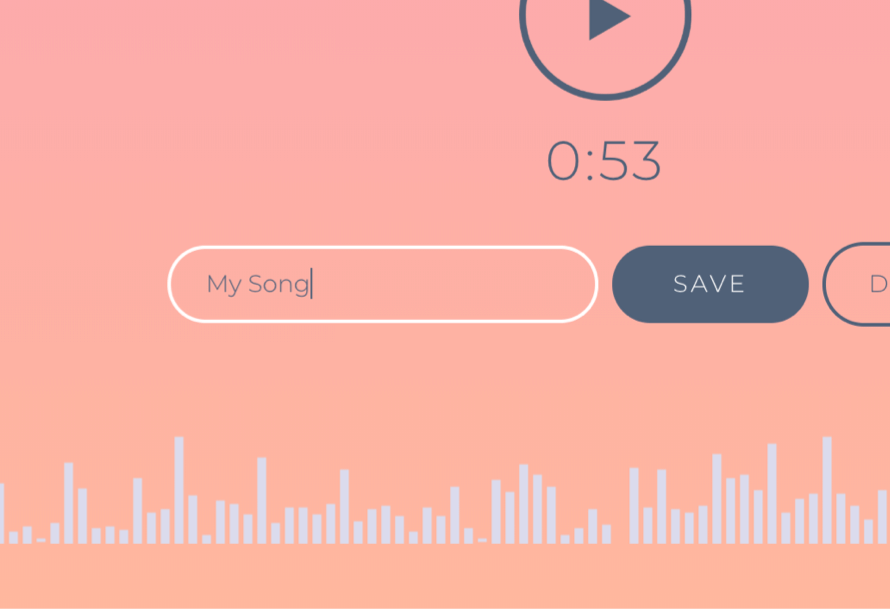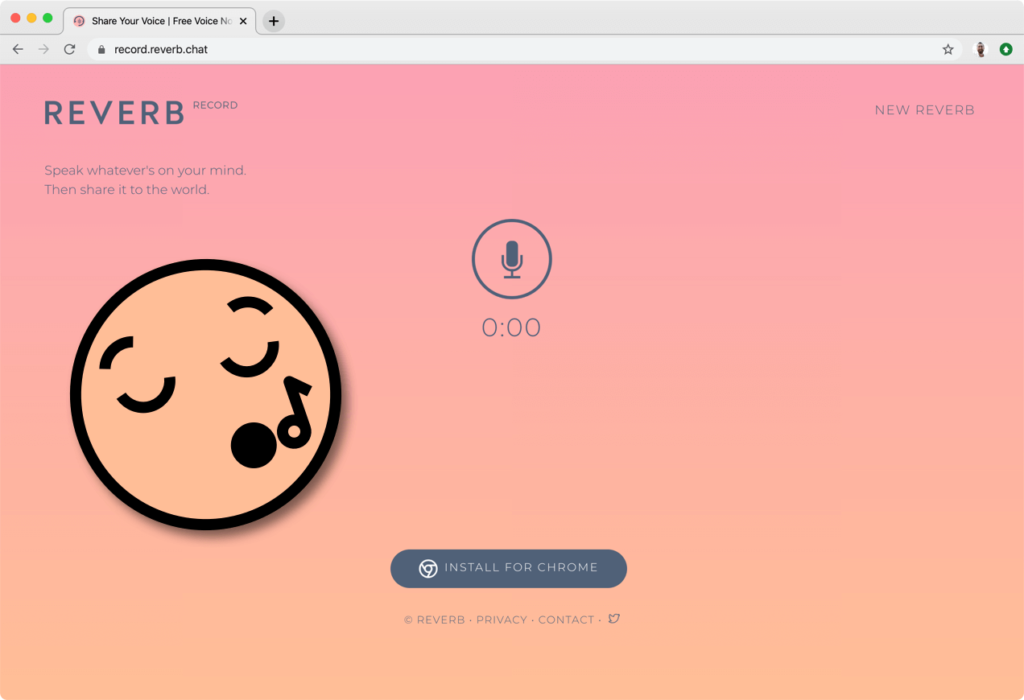 Sing without fear knowing if you want your voice to be anonymous, you don't have to tell anybody who you are.
There's no email sign up or registration. You can record a song, share it with somebody, and not reveal that the singer is you.
Sing anonymously if you want, or tell people your identity and be a superstar.
What are you waiting for?