Send a Slack Voice Message
Send a Slack voice message with Reverb Record. Simply record your voice, give a title, and send in Slack.
No installation or integration is required. Your voice message shows in Slack with a preview and can be played immediately.
Registration is optional and everything is free.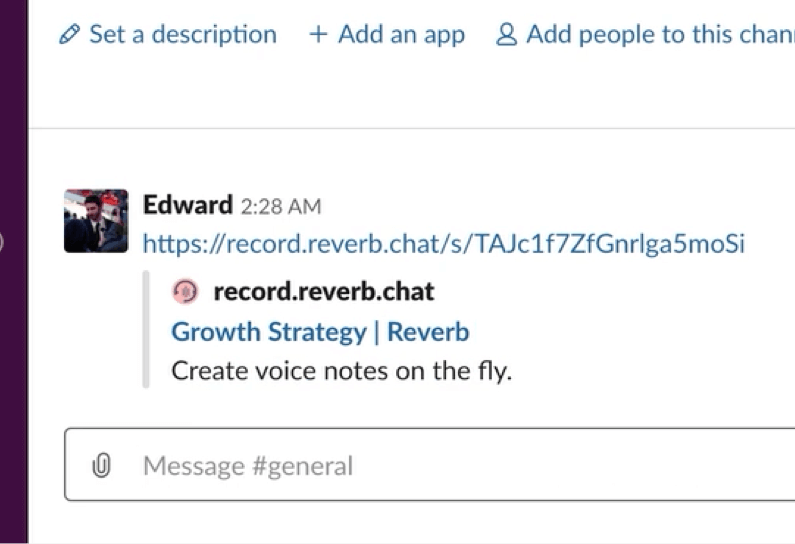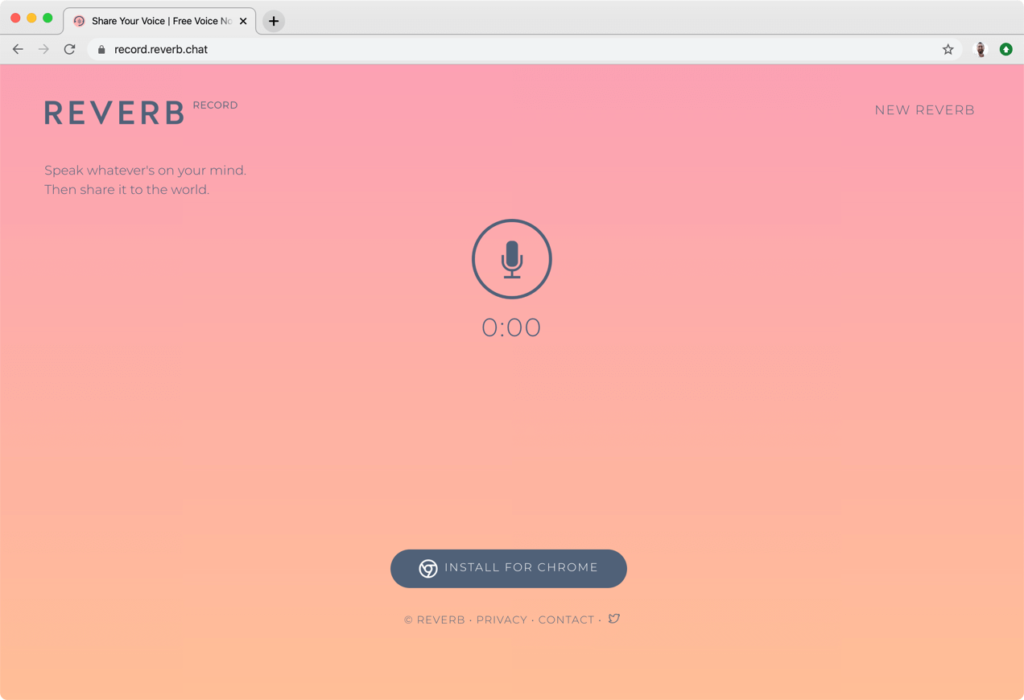 Step 1: Record your voice
Go to the Reverb Record website. Click the microphone. Say your message.
You can record for up to 10-minutes. Click the microphone again when you're done.
This works across all browsers, operating systems, and devices. Record anytime, anywhere.
Step 2: Title your message
Give your message an informative title. This title will show in Slack for your recipient.
Giving a good title helps for searching through Slack messages (so you can find a voice message easily in the future) and lets your recipient know what the voice message is about.
This is especially useful when sending a voice message to a channel with multiple people.
Once you've given a title, click "save."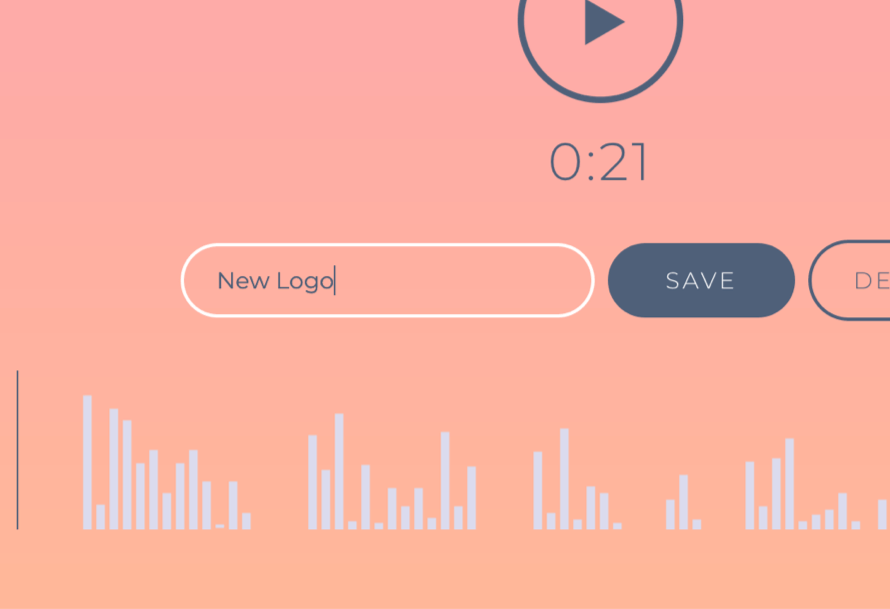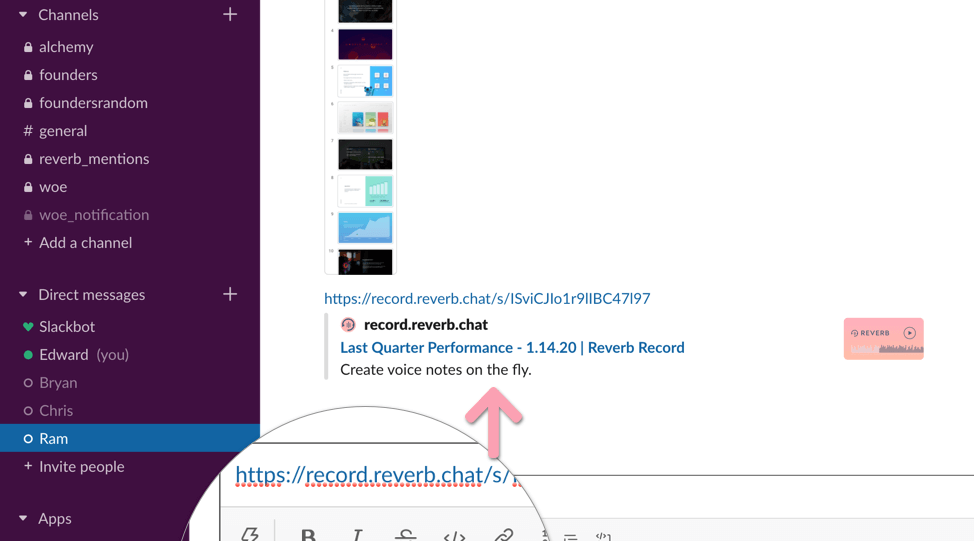 Click 'link.' This automatically copies your message link. Paste this link into Slack where it will show with the title you gave it.
There's no downloading, registration, or sign in to play your message. It plays right there in your link.
Recipients can play it asynchronously, at their leisure, and even respond to you with a voice message of their own.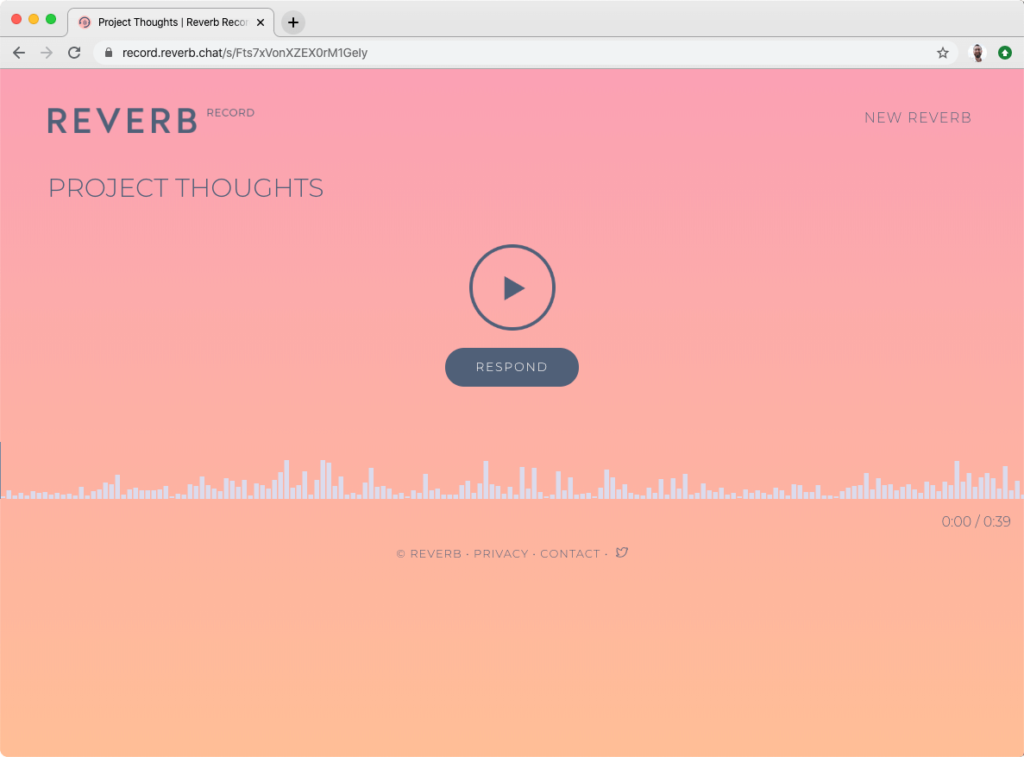 Recording, playing, and managing recordings is entirely free.
Voice messages are stored in the cloud, so they play fast and don't have to be downloaded, and you can choose when they're deleted.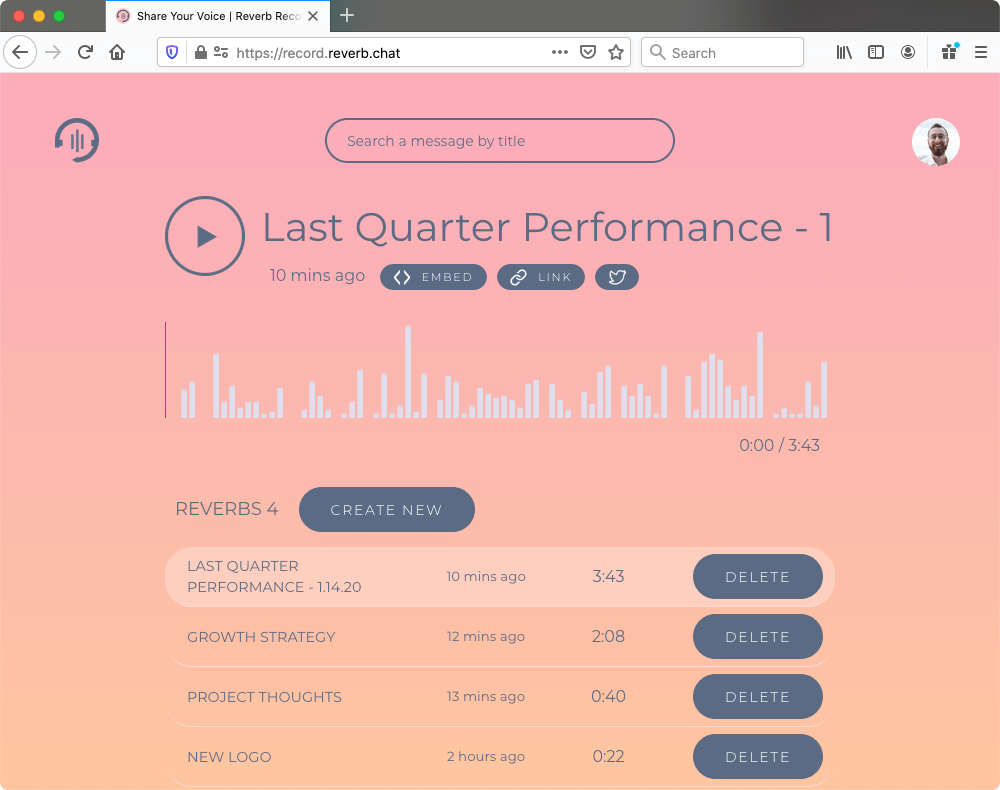 You can choose to create an optional account to manage recordings.
This lets you delete recordings whenever you want (once they're deleted they are truly gone forever), retitle recordings, and go back to recordings that you may have lost the links to.
Use Chrome Extension for faster sharing
You can also get the Reverb Record Google Chrome Extension to record within the Slack web app.
The extension gives you a recording dropdown and works just like the Reverb Record website. Click the microphone, record, title, and get share links – all within the dropdown.
Voice is the future of work. Send your Slack voice message now.