Record Yourself Reading a Children's Book
Record yourself reading a children's book and send the recording to your child, all with Reverb Record. Everything is online and free, and there's no registration required.
Reverb Record is perfect for when you're traveling and away from your children, or for when you'd like to save a recording to share in the future.
Record a story book of any type. You may be on a business trip, but want to send a bedtime story to your son or daughter from far away. Or perhaps you want to send back and forth recordings as your little one learns to read.
Recording yourself reading could not be easier. Record online on desktop, mobile, or tablet.
Make sure to give your voice recording a title so your child knows what to expect. An easy title would be the name of the book and then "from you."
It could be "Rapunzel – From Dad," or "The story of chicken little. Love, mom."
This title will show up in the preview of the audio recording. You could also make it a surprise: "Surprise from dad."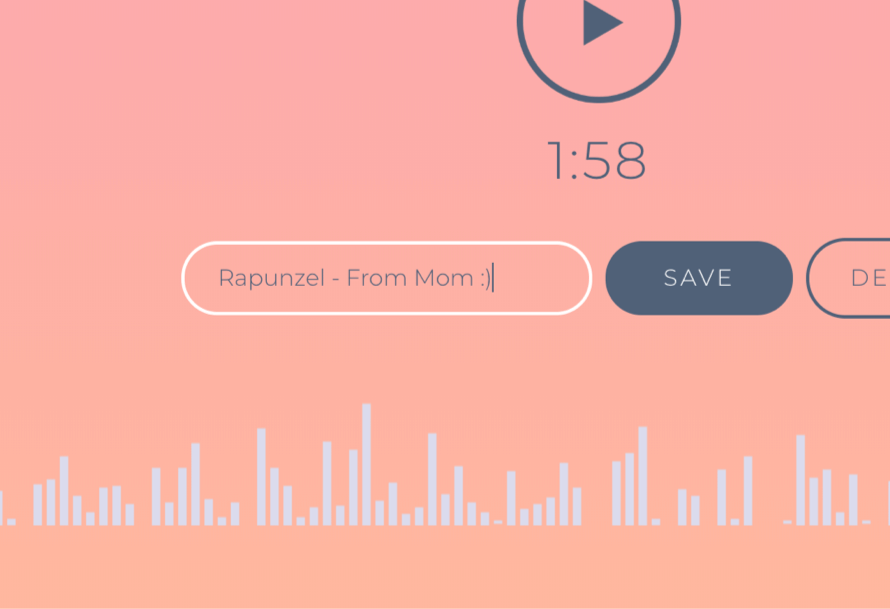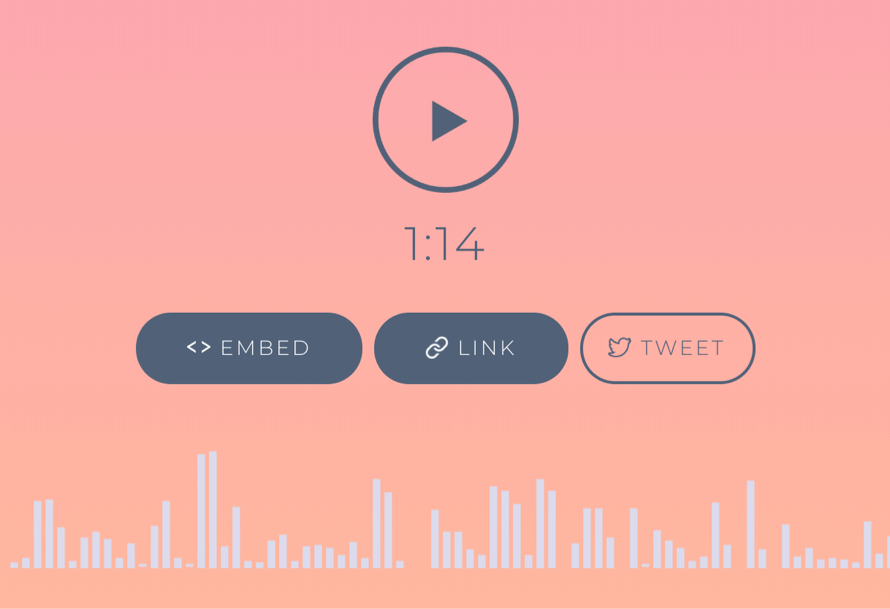 When you're done recording and giving a title, it's time to share your story.
Just copy the share link and paste it into the messenger of your choice. The recording will embed automatically, with the title prominently shown. You can also email the recording.
Easy play button for your children
All recordings have huge play buttons, so playback is super easy. Since there's no required sign up, it's also a one click experience.
Your child can play a recording through or skip around to listen to different parts.
Recordings are stored in the cloud so there's no need to download for you or your recipient.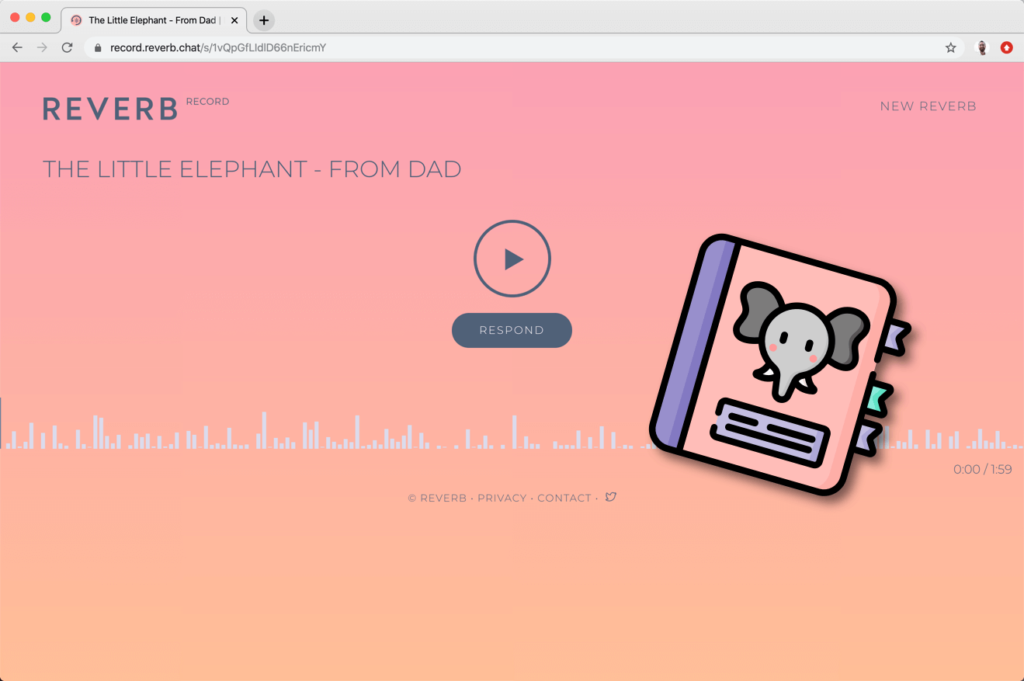 Sign up is completely optional, but by doing so, you can go back and manage recordings.
With a free account, you're able to delete or retitle old recordings, as well as search through your recordings for easy access. New free features are also being built in every day.
Used by parents, educators, and children all over the world
Reverb Record is trusted by parents and educators all over the world. Everything is safe and secure, and privacy is taken extremely seriously. You can always go back and clear old recordings- and you control what is saved and shared.
Reverb Record is perfect for sending love to the special people in your life. Whether it's a children's book for your little one, something sweet for your spouse, or a message for your parents – you can record and send audio of any type.