Private audio sharing is easy with Reverb Record. Click the microphone, record your audio, give an optional title, and share!
Audio is not discoverable and can only be shared with a link. Everything is private. There's no sign up required and recording, sharing, and playback are free.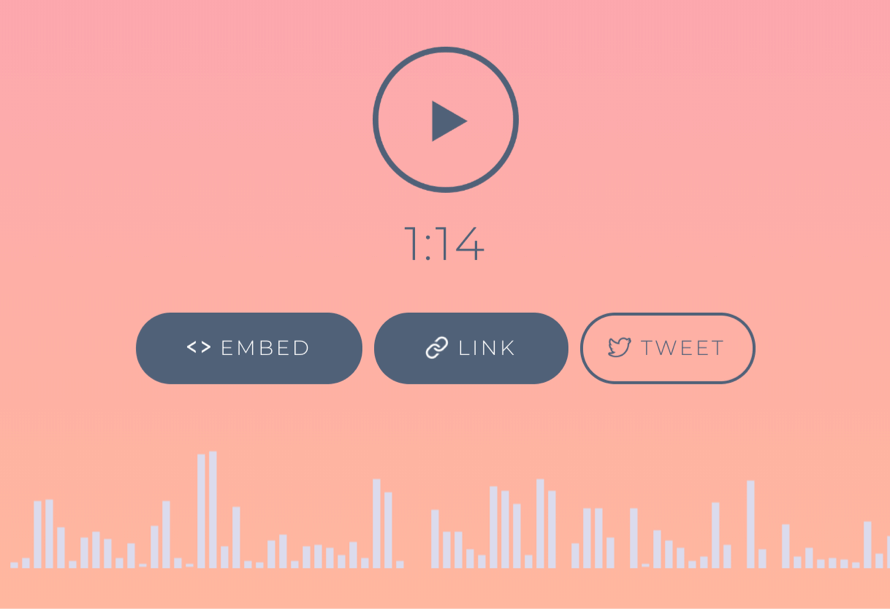 Audio is private and not discoverable
All audio lives in the cloud and is given a private share link.
Only those with this link can listen to your audio, as audio is not openly discoverable.
Everything is online, and your audio recordings are designed to be super lightweight and load at lightning speeds.
Send your audio to anyone, anywhere, as Reverb Record is available globally.
You can also embed your audio with the same link you use to share, or click the "Embed" button to place audio on your website in the Reverb Record player.
Share audio on:
Messengers
Work chats
Forums
Email
Blogs
Twitter
Anywhere else you can share a link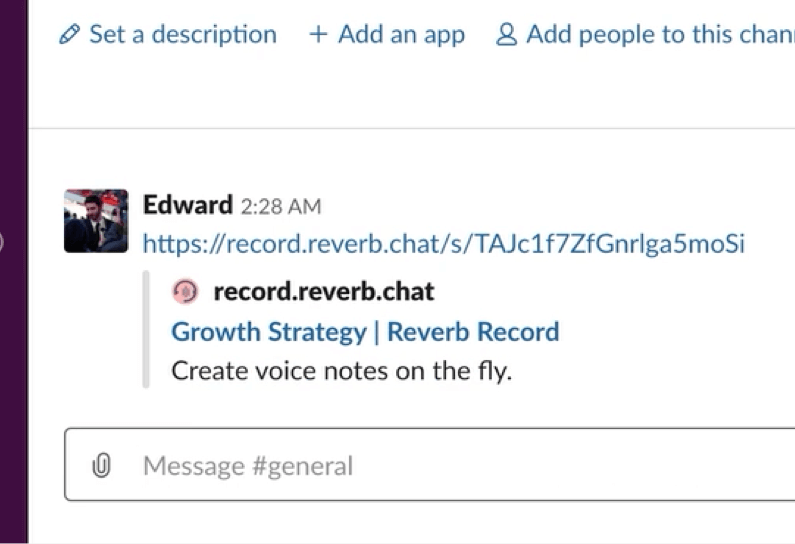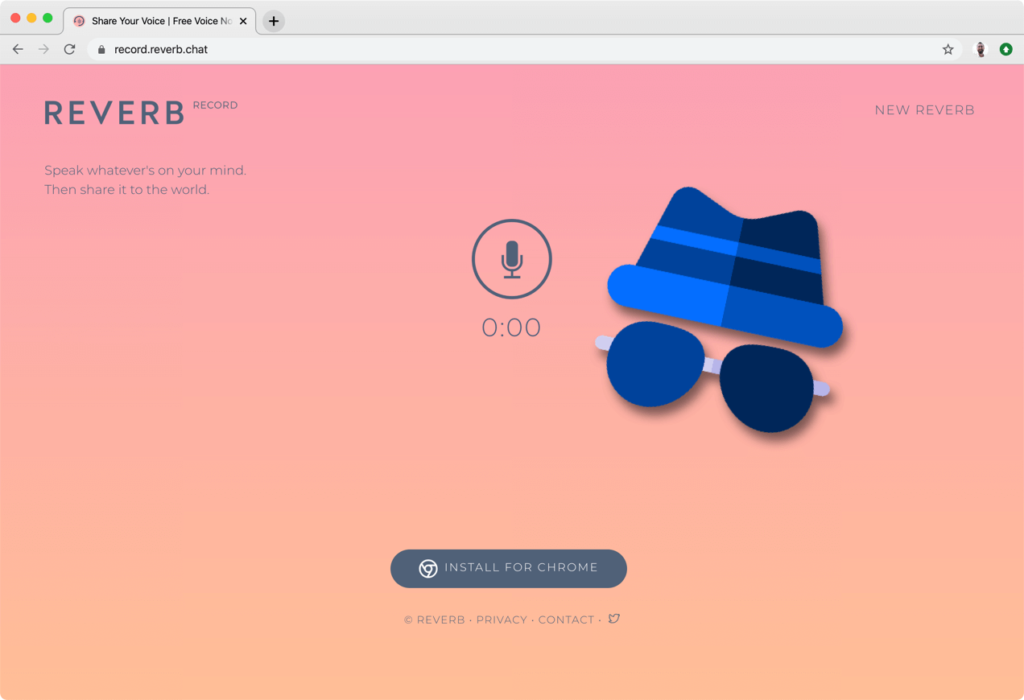 Sign up is optional, so you're able to create and share audio completely anonymously. Don't want people to know it's you who's singing shamelessly into your microphone, or its you who has that controversial opinion? You can record and maintain your privacy.
Registration or verification is not required.
Perfect for songs, private voice notes, and more
Reverb Record is the perfect audio creating tool for quickly and easily sharing songs, private voice notes, verbal reports, work instructions, beliefs, thoughts, feedback, criticism, well wishes, and a lot more.
Because audio lives in the cloud and embeds use the title as a preview, you can share your audio virtually anywhere.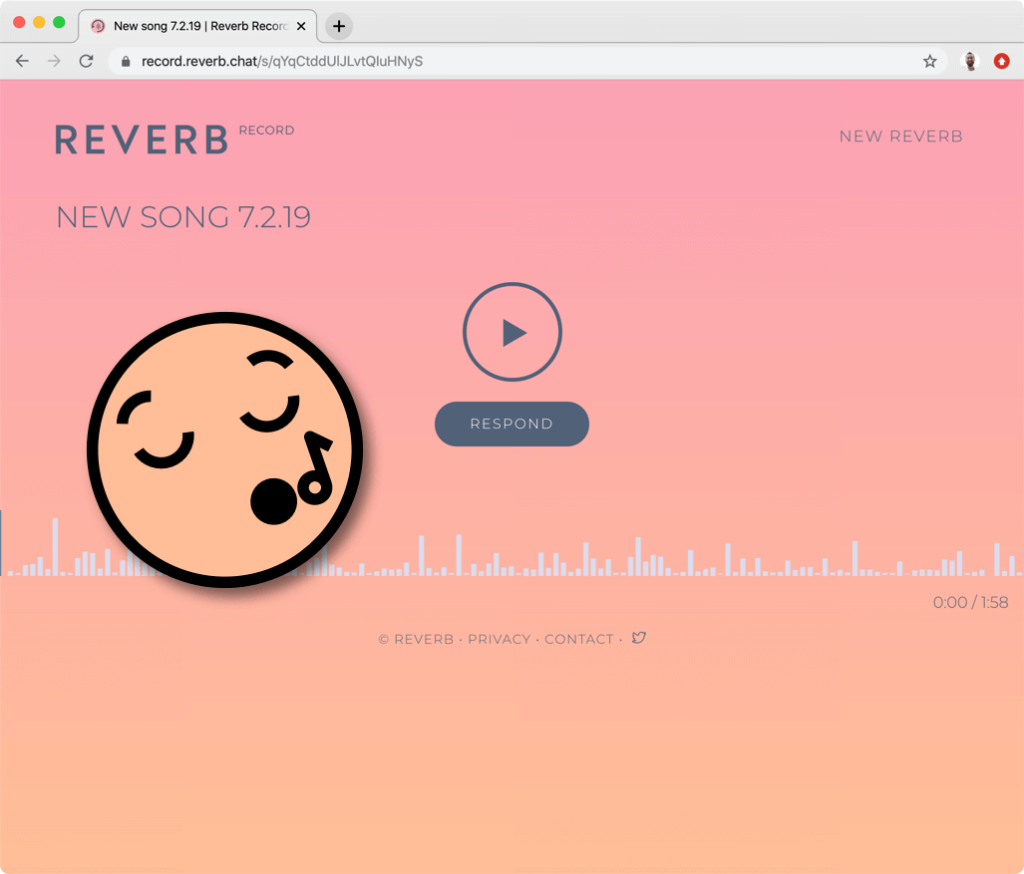 Recording and sharing is free and you can create a free account to manage audio recordings in the following ways:
Delete past recordings
Retitle recordings
Search through recordings
Reshare and embed past recordings that you no longer have the link to
Since your audio is stored in the cloud you don't need to download anything to get these features. New features are also being added constantly.
Get the Chrome Extension for easy access
For an even smoother experience, get the Chrome Extension, which allows you to create and share all without leaving your page.
Hit the microphone to record and get share links from the drop down, exactly like you would with the website.
Watch the video to see how it works.
Creating and sharing audio couldn't be easier! What are you waiting for?