Create voice notes and share anywhere.
Now with AI voices!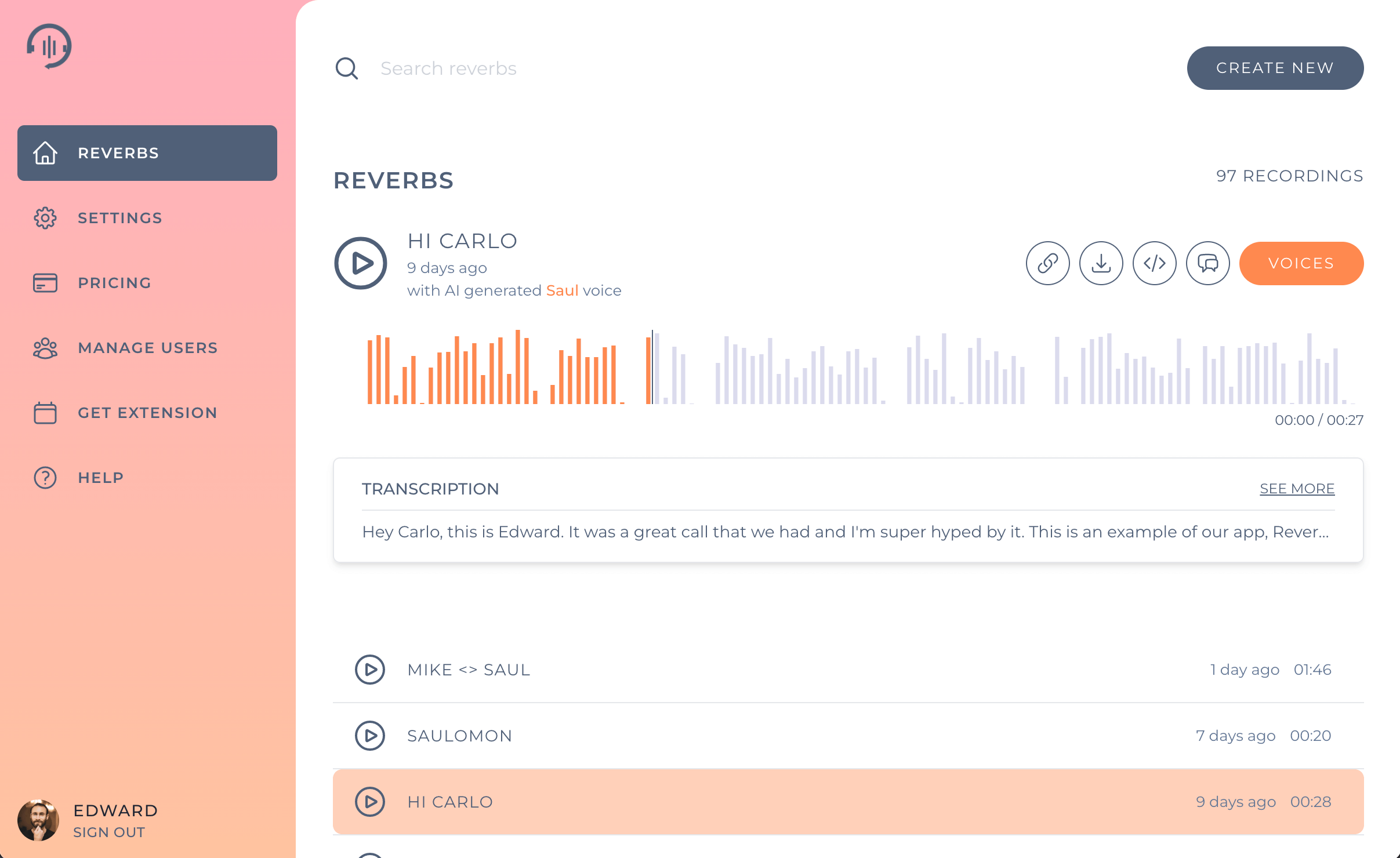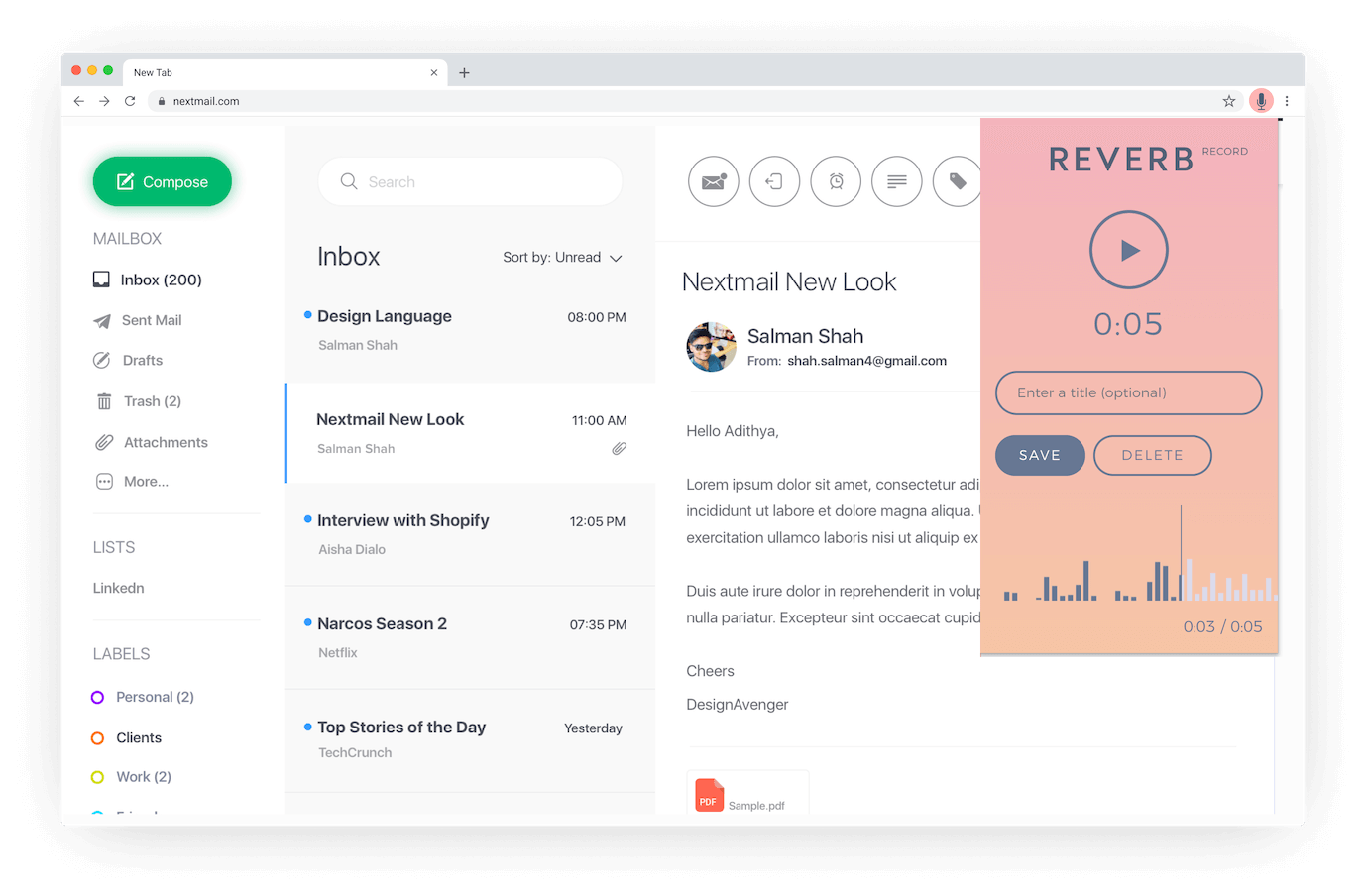 IMPROVE ENGAGEMENT
STRENGTHEN RELATIONSHIPS
Send greetings, personalized feedback, and instructions that can be played at any time.

BUILT FOR EDUCATION
EASY TO USE
Reverb is designed to be intuitive for students of all ages, including those who are learning a new language, have limited bandwidth, or have special learning needs.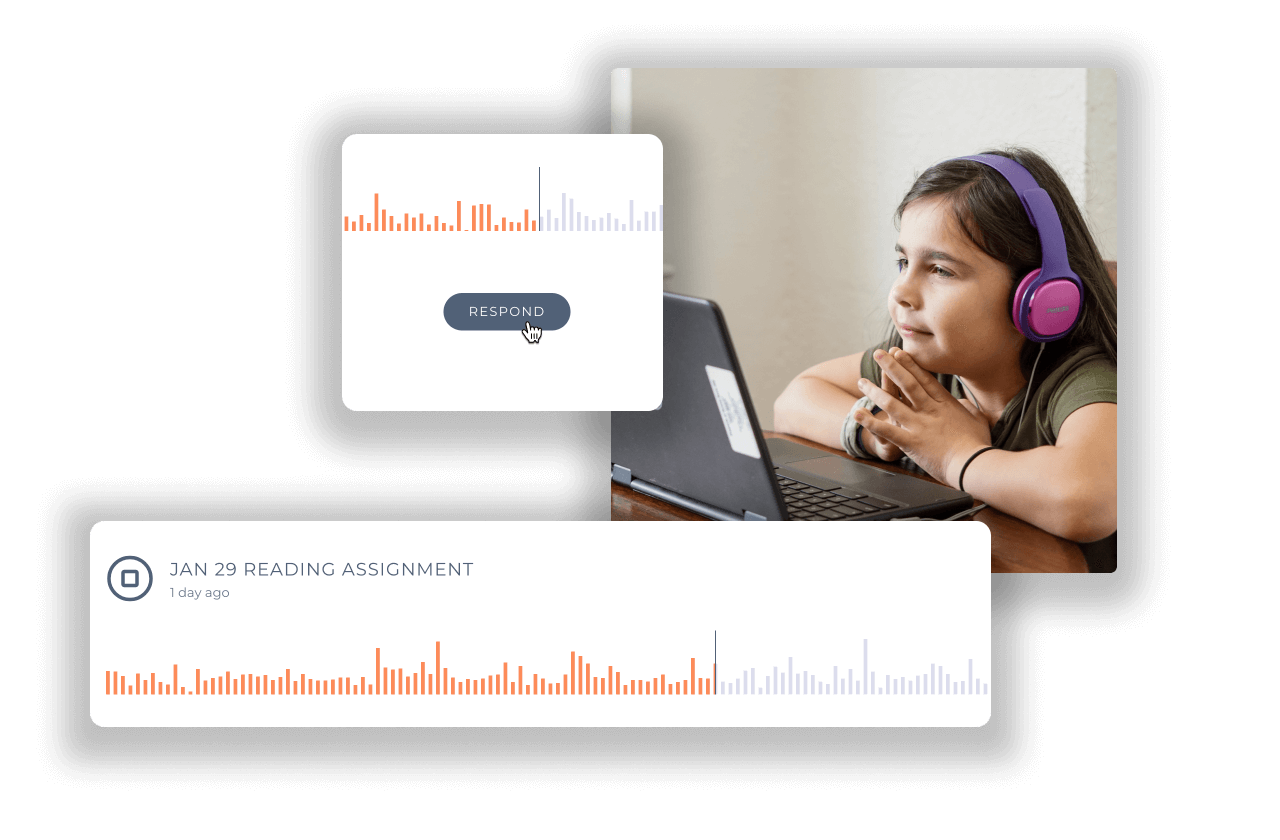 Stop typing.
Send reverbs.
Reverb is the new generation of education and workplace communication.